And May All Your Images be Negatives
I kind of assumed that single use film cameras were ghosts of photos past.  But I recently learned about these little gems, just in time to bring some days of yore style fun into my holiday season. And the best part, in my opinion, is that they are both loaded with Ilford Black and White film!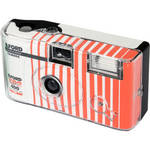 The XP2 is loaded with black and white film that can be processed in C41 (color film) chemistry, so you can take it to any place that still has a photo lab.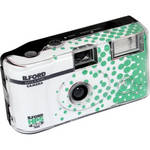 The HP5 is for those of you who still own darkroom equipment and want to relive the aromatic magic of processing your neggies and prints at home with black and white chemistry. Or you can send it to Dwayne's.
They even come in fun 'crissmissy" colors!  I found both of these over at B&H
So despite the fact that, after a very long battle, I have recently succumbed to the lure of the X100s (more on that later), I think I just might have to pick up a few of these fun little disposables to have on hand this holiday season.